An intimate visit with the mobster's daughter and reality TV pioneer.
NYT > Style
SPECIAL ONLINE DEALS!
The "My Father's Daughter" EP knew something was strange about her family at age 17, but didn't know about his mob boss status until her wedding day!
E! Online Videos (US)
SHOPPING TIP UPDATE!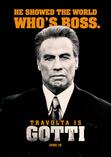 Now Playing